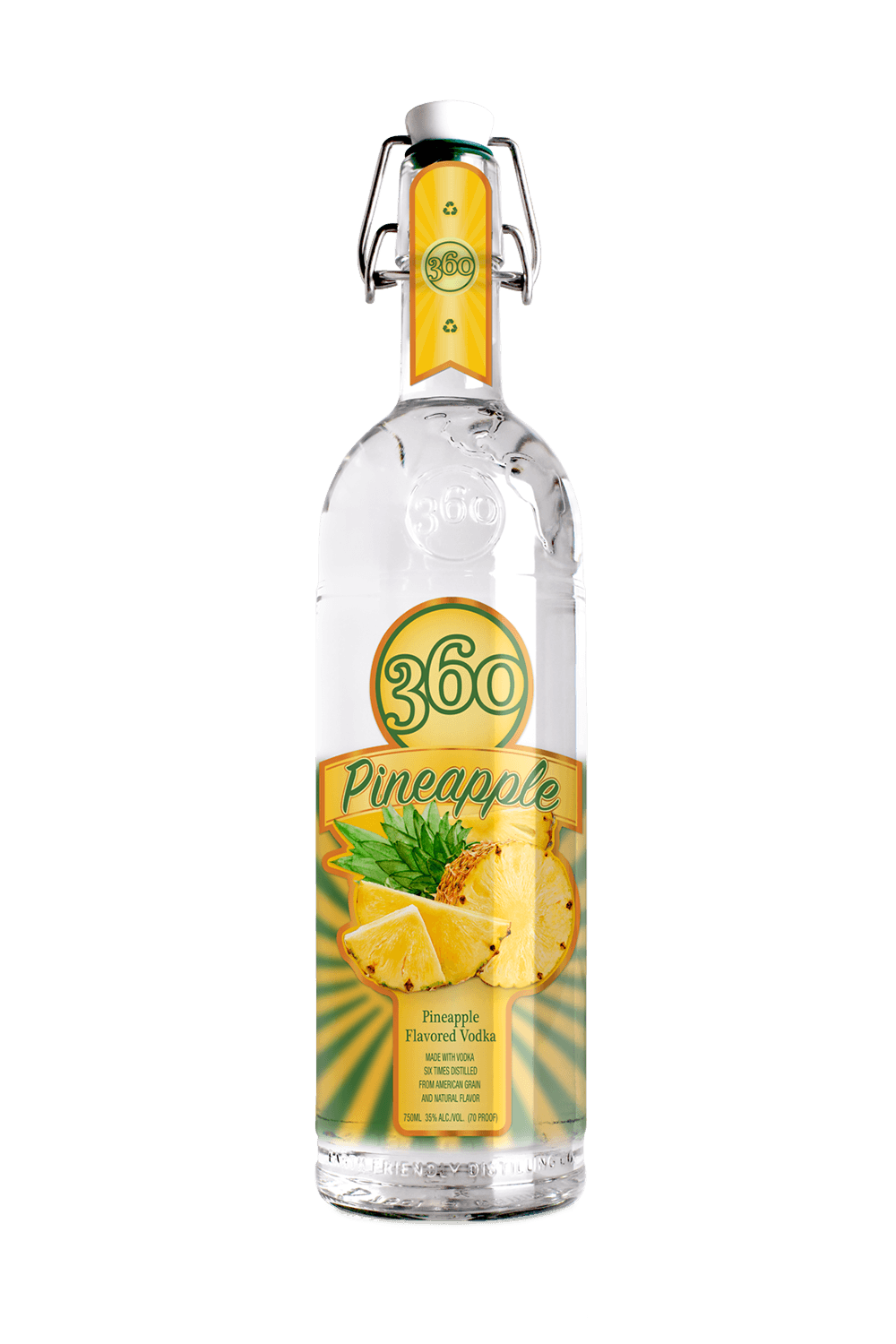 360 PINEAPPLE FLAVORED VODKA
Delight your taste buds with the tropical taste of 360 Pineapple. Just like the island favorite that inspired it, 360 Pineapple is sweet, bright, and fruity.
Sip it straight for that freshly sliced pineapple taste or elevate everyday cocktails with its exotic and refreshing flavor. Vibrant and tangy, 360 Pineapple is truly one of a kind.