360 MANDARIN ORANGE FLAVORED VODKA
The Mandarin is the noblest of oranges. Once highly prized and strictly reserved for Chinese royalty. Sweet and juicy, this treasured fruit gives 360 Mandarin Orange Flavored Vodka a refreshingly light and crisp taste with a hint of natural zest.
Exotic in flavor, 360 Mandarin Orange Flavored Vodka brings a bright burst to a wide range of drinks. Such as brunch cocktails, simple soda sippers, and fruit-inspired dessert cocktails. It's like taking a bite right out of an orange slice.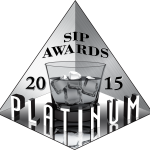 360 MANDARIN ORANGE FAVORITES